Cyber related crime costs UK victims £190,000 a day (source: The City of London Police) and as our lives become exponentially more 'digital', that figure is set to increase.
Cyber related crime costs UK victims £190,000 a day (source: The City of London Police) and as our lives become exponentially more 'digital', that figure is set to increase.
Whether it's attacks on physical devices such as the 2016 baby monitor hacking scandal, or phishing scams targeting fee-paying schools offering discounts, cyber criminals are constantly devising sophisticated methods to defraud you, or steal your family's information.
It has never been more important to safeguard your family and there are tonnes of ways to increase your protection. The best way to start is by familiarising yourself with common threats and preventive actions, as well as the tools currently available to help secure your digital life.
Password management
By using the same login credentials across multiple sites you're making life easy for cyber criminals. Hackers trade lists of hundreds of millions of stolen username and password combinations, including yours. They use these lists to 'stuff' your stolen information into hundreds of sites within seconds. Over 60% of people have had information stolen and traded by cyber criminals. If you have ever re-used a password that was stolen before on another website, a hacker could take over all of your accounts, accessing payment information and more.
If your memory struggles to keep up with busy family life and remembering all your passwords, use a password management tool to keep everything safe. And if you're worried about whether your information has been stolen, scan your email address using our free dark web scanning tool. We'll check for a match in our database and let you know if we find one, and what to do next.
Recognising phishing scams
Phishing scams typically involve emails from cyber criminals hoping to trick you into parting with your money, sensitive information or even clicking on links and attachments that contain malware. Whether it's a phony email about renewing your TV license or HMRC offering you a tax rebate, the topics are truly endless and some scams are extremely convincing.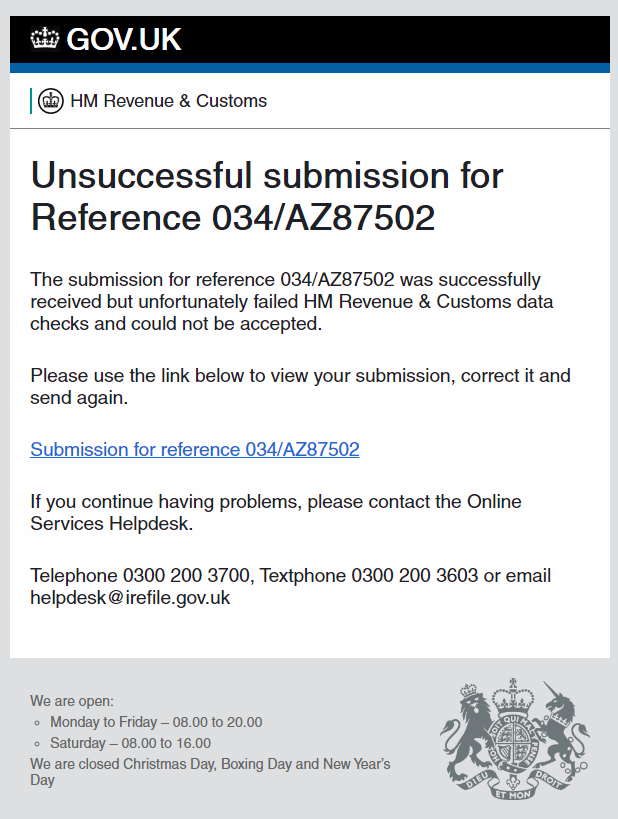 Spotting a phishing email can be difficult but here are some things to look out for…
1. Check the sender's email address.
Let's use the TV license scam as an example. There are two addresses you are most likely to receive an email from – donotreply@tvlicensing.co.uk and no-reply@tvlreminders.co.uk (these addresses are listed on the official TV Licensing website). Anything else is likely from a criminal attempting to defraud unsuspecting recipients.
2. Look out for spelling mistakes
As simple as this sounds, spelling mistakes are often a key way of identifying the legitimacy of an email you have received. More often than not, phishing emails are sent from overseas where English is a second language therefore the spelling and grammar may give it away.
3. The email was sent from your own account
It's very easy for cyber criminals to change the 'from' address to your own personal email address, making it look like phishing emails are sent from within your account. These scams have a high success rate due to the sensitive nature of the threats and demands for payment, however they're completely false. Don't be alarmed – simply delete the email and refrain from clicking on any links.
Using 2-step verification
Tonnes of websites now offer an extra added layer of protection called '2-step verification' or '2-factor authentication'. They're both identical in the way they work and essentially allow you to authorise any login attempts – even your own. By enabling this security setting it becomes more difficult for criminals to attempt an account takeover as you would be alerted to a new login attempt and could remotely block it.
Parental controls
Parental controls are a no-brainer when it comes to keeping your family safe online and should be set up on mobiles and tablets, your home broadband, games consoles, home entertainment (film, music and TV) and search engines. By enabling parental controls you are protecting your children from visiting potentially upsetting or harmful content.
To get started, make a list of all the devices in your home and tackle them one by one. You may want to start with your router since that will affect the types of websites your children will be able to access via home devices.
The DynaRisk team are always happy to help with any cyber related questions you may have; simply drop us an email at info@dynarisk.com.