DYNARISK
Hacker Chatter API
Cyber risk data & insights on 450 million domains accessible by API & Report.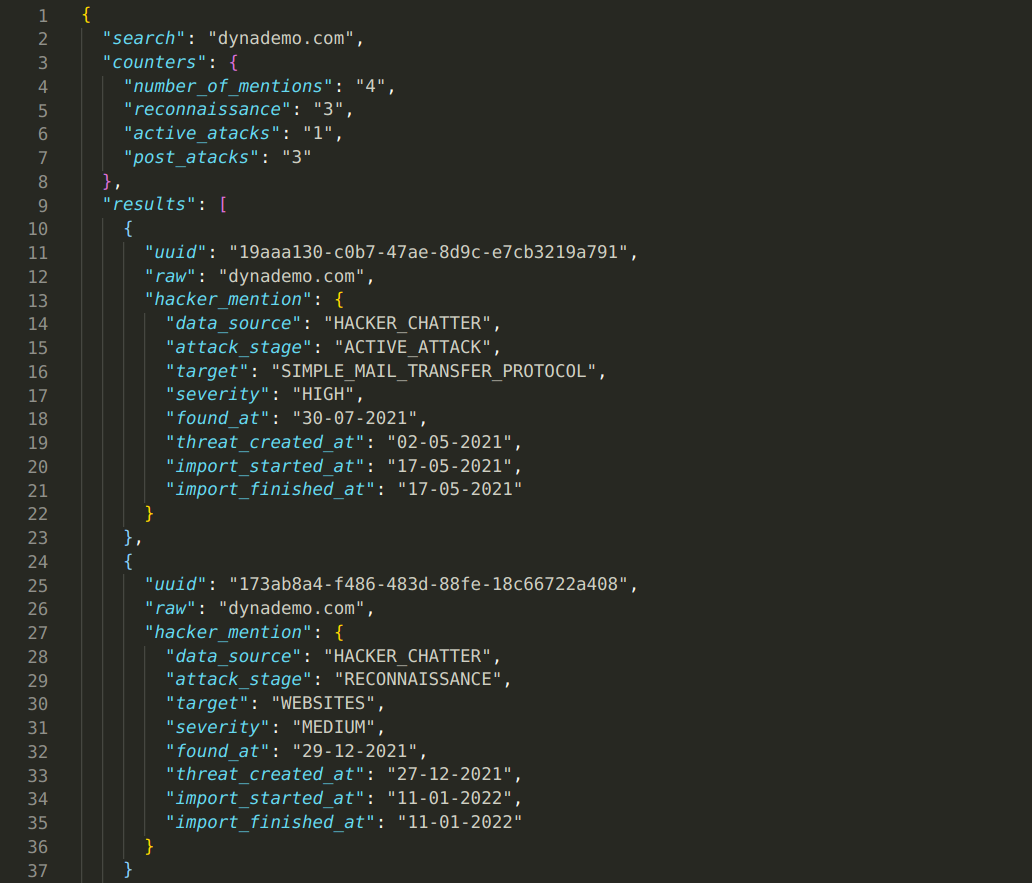 Data Driven Insights to Grow Premium Sustainably

Single Risk Analysis
Check individual companies at quote, bind, renewal or anytime during the policy's life.

Portfolio Risk Analysis of Insureds
Check hundreds to thousands of your existing insureds for common vulnerabilities, exposure to ransomware and more.

Model Portfolio Analysis
Can't share domains with us? That's no problem. We'll collect and analyse a portfolio of businesses according to your criteria and give you the insights you need to inform underwriting decisions.

Reports & Data
We'll generate bulk reports in PDF, export results in CSV or you can access our data and run checks via API.
MAIN VALUE
Assessing Cyber Risk is Hard, We Make It Easier
The market for cyber insurance is large with only 10%-20% of SMEs having purchased cyber insurance however some insurers have loss ratios over 100% and are restricting capacity.
You need a quick and easy way to get visibilty on a new or renewing risk to streamline your sales or underwriting processes.

Increase Sales
Demonstrate to insureds that they are at real risk of cyber crime and drive increased quote volume and higher quote to bind rates.

Simplify & Accelerate New Business or Renewals
Get a quick snapshot of a prospect's cyber exposure in minutes without having to navigate manual analysis processes that don't scale.

Manage Loss Ratio
Help end users understand their cyber exposure and take action to reduce it so they are less likely to have severe claims.
Our Modules
Vulnerability Check
We scan for Internet-exposed services and check to see if they are running out-of-date versions of software that hackers can exploit. When scanning we prioritise the top most exploited vulnerabilities.

Leaked Data Check
We monitor the company's domains for full leaked data records including email addresses, passwords, credit cards, and phone numbers exposed on the Surface, Deep and Dark web, and alert users if we find their information being shared.

Hacker Chatter Check
Cyber criminals routinely discuss hacking into companies in the communications on forms, social media and Dark Web sites. We montior these communications and alert our users if we find indications of reconnaisance, active attack or post attack chatter.

Open Service Check
We scan for and monitor to see if high risk services are exposed to the Internet such as Remote Desktop Protocol. These services are a common way for cyber criminals to break into networks.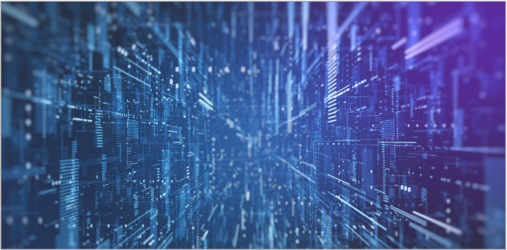 Data & Insights
We can derive unique insights and data for our partners on how businesses are improving their risk. We can compare businesses against each other across our vulnerability, leaked data and hacker chatter capabilities and leverage this to determine impacts on loss ratio, key risk themes in the portfolio and more. Use these insights to help market, adjust underwriting or offer discounts and incentives.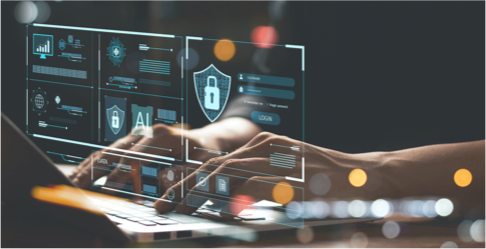 We are Intelligence Led
With access to over 350 cyber criminal communities around the world, we learn about threats first. Our ever growing dataset is made up of 32 billion records and over 1.3 billion hacker chatter records with over 100 billion entities. This gives us the ability to provide coverage to over 351.5 million domains globally.
Exceptional Customer Experience is at our core
We support clients with multi language capability, white labelling and API integrations. Breach Defence is available in 3 languages with more on the way. White label our interface to suit your brand and onboard users seamlessly with our bulk registration and single signon APIs for a smooth customer journey.